Mobile App Development Process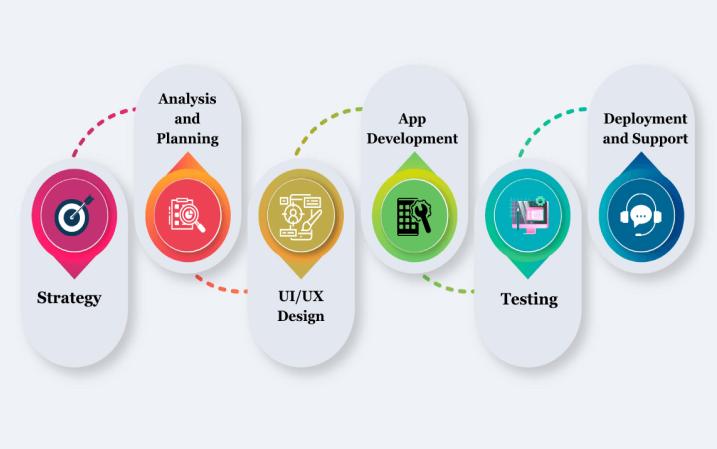 Categories
iOS and Android Mobile App
iOS and Android-based Mobile App Development & App Design allows smooth functions on both operating systems. Our Mobile App experts combine sophisticated back-end components, flexible and expressive UX/UI designs, providing full customization on apps, end-user focused and ensure every apps can easily be navigated and used at ease by any customers.
React Native
React Native We are expertise in React Native as the demand for cross-platform functional applications has been rapidly increasing. With one single codebase, this is ideal for any requirement aiming to maximize the potentials of Mobile Applications, which saves significant efforts and expenses, code reuse, community-driven, and especially strong proven performance for mobile environments.
Maintenance
Our Mobile Apps Maintenance Packages include both functional and non-functional features which monitors performance. We investigate specific technologies as well as external factors to deliver the most qualified Mobile Apps before launching and offer continuous support afterwards, ensuring better experiences and improvement that meets your business needs.
Have an idea of building an excellent mobile app?
Discuss with us now!
Let's talk
Technologies
Advanced technological stacks available to satisfy any development requirements from your business